Gift Cards
Perfect for All Occasions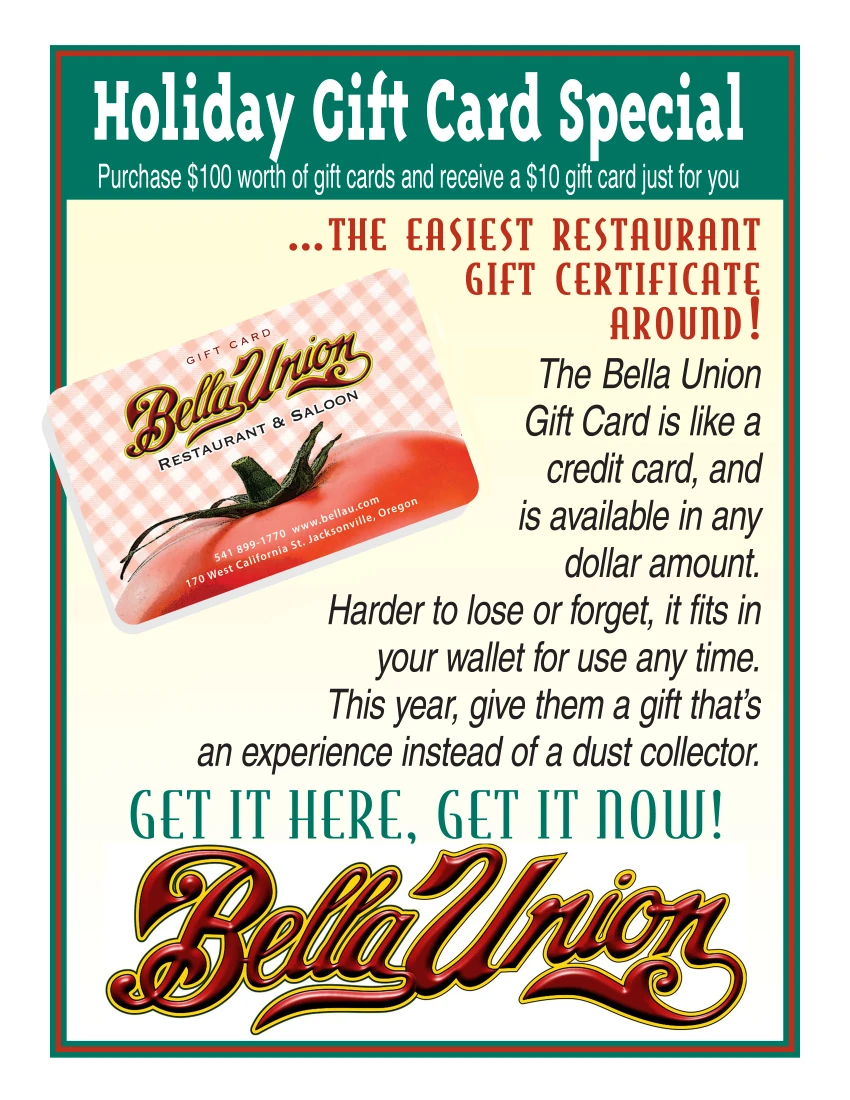 Limited Time For The Holidays! Buy $100 In Gift Cards & Recieve A $10 Gift Card Just For You!
 Offer Details: Place an order for A $100 gift card and receive a FREE $10 gift card. No Code is needed. The $10 card will be automatically sent to either the person you buy the card for or you can have it sent to you. Designate where you would like the card to be sent when you order.
DO NOT ADD A $10 GIFT CARD TO THE CART! BELLA UNION WILL AUTOMATICALLY ADD A $10 CARD FOR EACH $100 GIFT CARD PURCHASE!