Bella Union Dining Room Hours!
Food-To-Go & Curbside Pick-up Available.

Dining Room Hours:
Lunch: Friday & Saturday: 11:30am-3:00pm
Brunch: Sunday : 10:00am-2:00pm
Dinner: Monday-Saturday 4:00pm-9:00pm
Sunday 3:00pm-9:00pm
Thank you in advance for the continued support of your locally owned & operated Bella Union!
Christian & Tom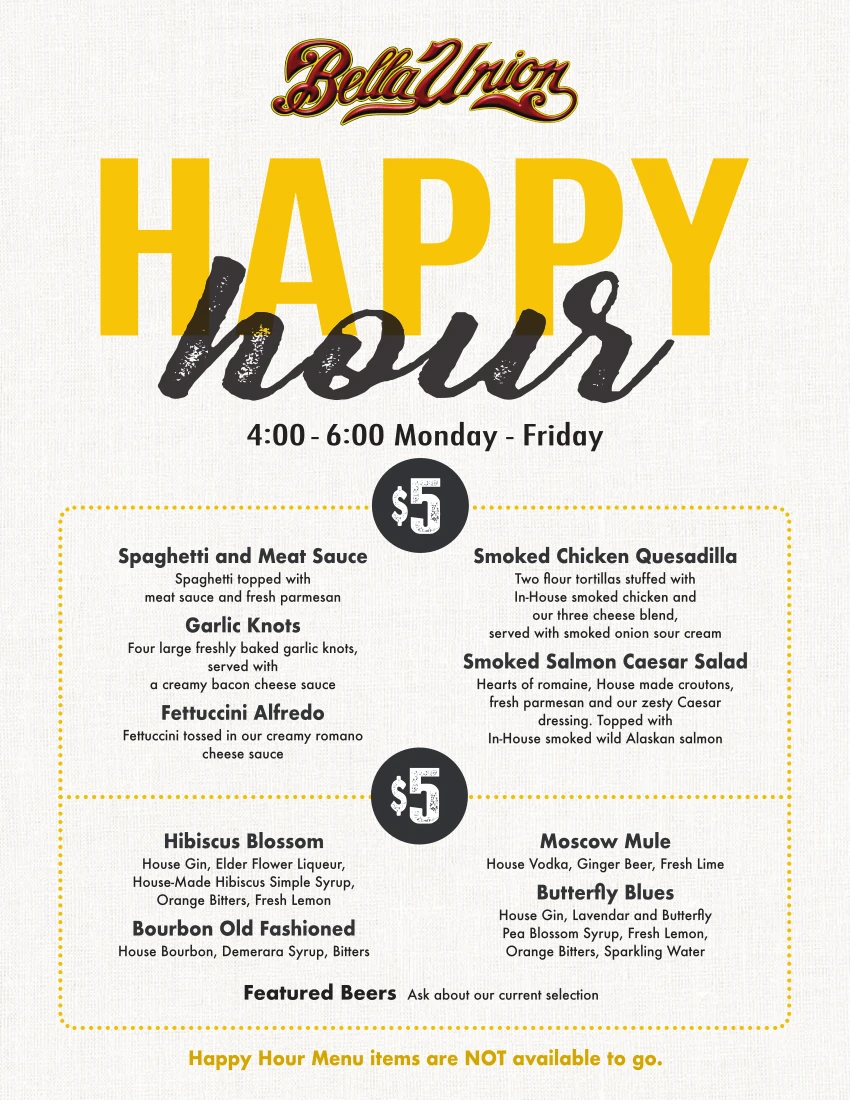 Special Holiday Hours At The Bella Union!
Thanksgiving Day: CLOSED
Christmas Day: CLOSED
Special Event Dec. 10th: ONLY Open For Lunch. Closed For Night Dining For A Private Event.
January 1, 2023-January 11, 2023 Closed For Annual Maintenance & Repairs.
Bella Union-

Where It's Fun To Work And

The Work Is Fun!
– Bussers & Kitchen Staff Needed
Join Our Team Today!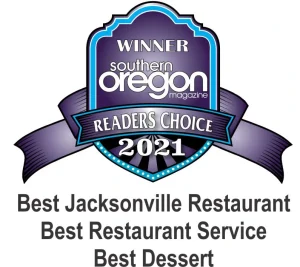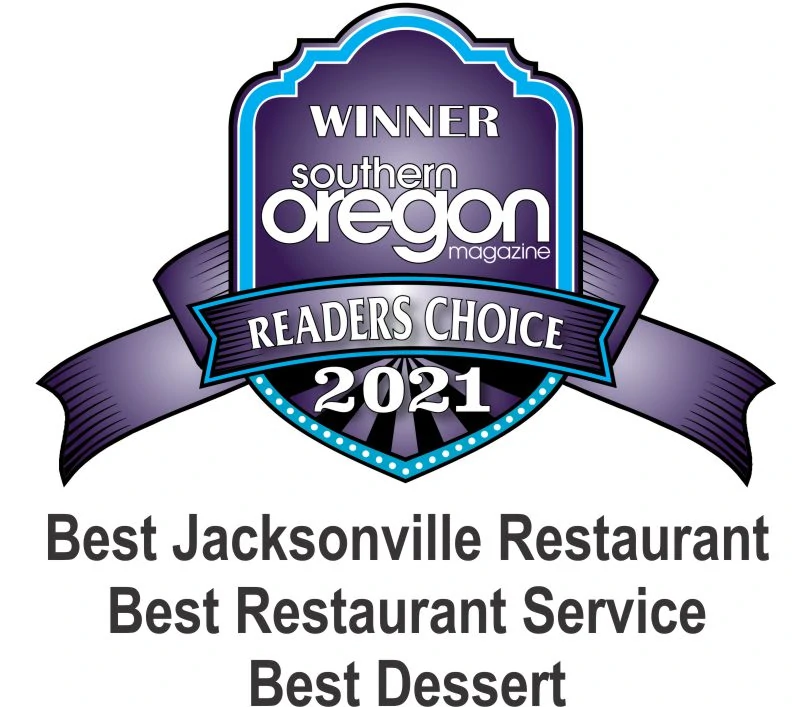 WELCOME to the Bella Union Restaurant & Saloon!
The Bella Union Restaurant & Saloon, located in Jacksonville Oregon – which is the gateway to the Applegate Valley wine region and is known throughout the Rogue Valley for diverse and delicious menu items featuring local ingredients. Fresh seafood , homemade pastas, incomparable pizza, mouth-watering Certified Angus Beef® and decadent desserts combined with Daily Specials have made the Bella Union Restaurant one of Southern Oregon's most popular eateries. The Bella Union also features a full bar, with an extensive wine list and craft beers to compliment your dining experience. Great food, relaxed ambience and friendly service make the Bella Union an excellent choice for family dining or for any event.
 Reservations:
We take a limited number of reservations for parties of 6 or more. Parties smaller than 6 can use our Call Ahead Seating: Call when you want to leave home, we'll put you on the Call Ahead Seating list.
This may help your wait time.
Bella Union is located in Downtown Historic Jacksonville 170 W. California St.
Food to Go & Curbside Pick-up Available
Dining Room Hours
Lunch: Friday & Saturday: 11:30am- 3:00pm
Brunch: Sunday 10:00am-2:00pm
Dinner: Monday - Saturday 4:00pm - 9:00pm
                                 Sunday    3:00pm - 9:00pm